Vape Direct Store
Regular price
Sale price
€8,99 EUR
Unit price
per
Sale
Sold out
The Elfa Pro pod vape kit is a new and improved version of the popular Elfa kit. Compact and easy-to-use, the Elfa Pro utilises prefilled e-liquid pods and a rechargeable battery for a simple alternative to disposable vapes. It's an ideal option for using on-the-go and provides an authentic MTL (Mouth To Lung) inhale. The kit comes with one Elfa Pro pod to get you started. When a pod runs out of e-liquid, it can easily be disposed of and replaced with a new one.
Features:
500mAh Built-In Battery
UBS-C Charging
Inhale Activated
MTL Vaping
2ml Prefilled Pods
Up To 600 Puffs Per Pod
20mg Nicotine Salt
Elfa & Elfa Pro Pod Compatible
Thanks to inhale activation and a buttonless design, there are no settings or menus to worry about. Simply push up on the black base of the pod to break the seal. Then, just insert your pod into your device and inhale on the mouthpiece to experience an MTL vape that produces a discreet amount of vapour, similar to a cigarette. The Elfa Pro can be quickly recharged using a USB-C cable (sold separately).
Elfa Pro pods come ready filled with 2ml of 20mg nicotine salt e-liquid. Nic salts are absorbed quickly by the body to satisfy cravings fast, while also providing a smooth throat hit. Each pod can provide up to 600 puffs. The built-in 1.2 Ohm QUAQ tech mesh coil delivers improved flavour because of its large surface area and highly absorbent wicking material. The Elfa Pro device is compatible with both ELFA and ELFA Pro pods Within these ranges, you'll find flavours inspired by the best-selling ELF Bar range, plus plenty of exclusive blends too.
Each colour of the Elfa Pro pod kit comes with a different pod flavour, please check the list below for details. Please note, this kit requires a USB-C cable for recharging.
Blue kit includes a Kiwi Passion Fruit Guava Pro Pod
Aurora Purple kit includes a Watermelon Pro Pod
Black kit includes a Blue Razz Lemonade Pro Pod
Navy Blue kit includes a Blueberry Sour Raspberry Pro Pod
Twilight kit includes a Mixed Berries Pro Pod
Twilight Brown kit includes a Cola Pro Pod
Aurora Pink kit includes a Pink Lemonade Pro Pod
Aurora Green includes an Apple Peach Pro Pod
How To Set Up & Use Your Elfa Pro Kit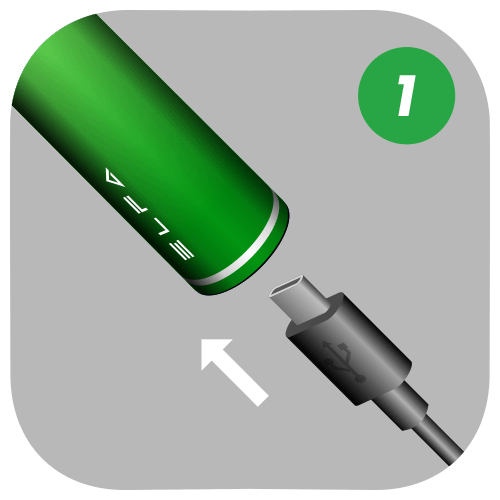 Charge Your Elfa Pro Kit
Your kit may not arrive fully charged and before vaping you'll need to plug it in using a USB-C cable. A full charge takes around 30 minutes.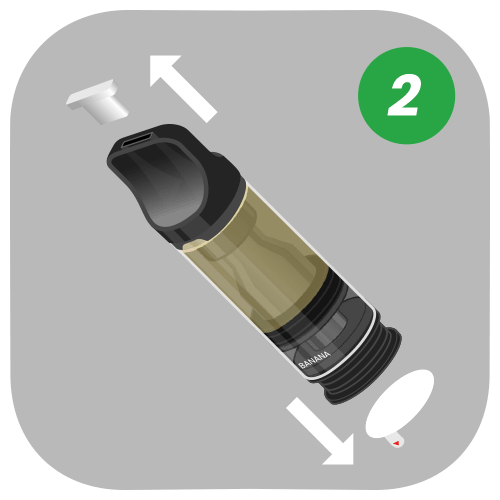 Prepare Your Elfa Pod
Get your pod ready for vaping by removing the rubber bung from the mouthpiece and label from the bottom.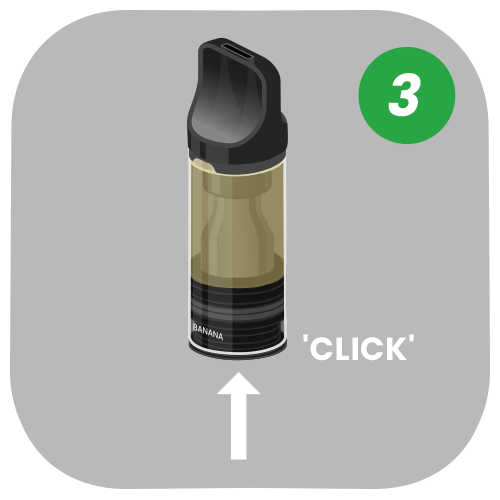 Break The Freshness Seal
Your pod is fitted with a freshness seal to preserve the flavour of your e-liquid, push the button on the bottom of your pod to break the seal.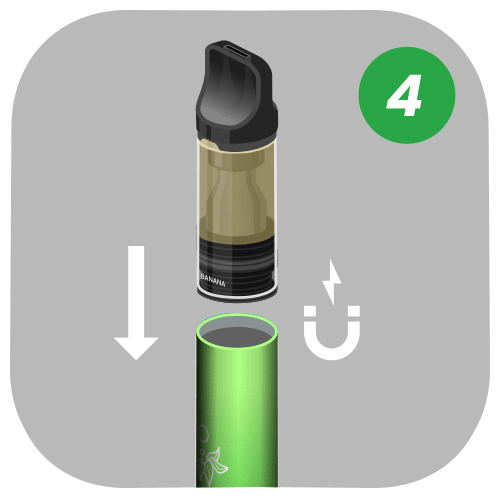 Reassemble Your Elfa Pro Kit
Your kit is now ready to reassemble, put your pod into the device and the magnets will securely hold it in place.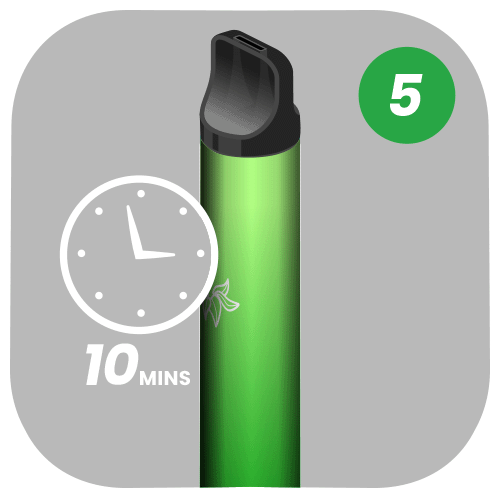 Prime your Elfa Coil
Leave your kit standing upright for ten minutes, this gives the e-liquid time to soak into your coil and gets it ready for vaping, known as priming your coil.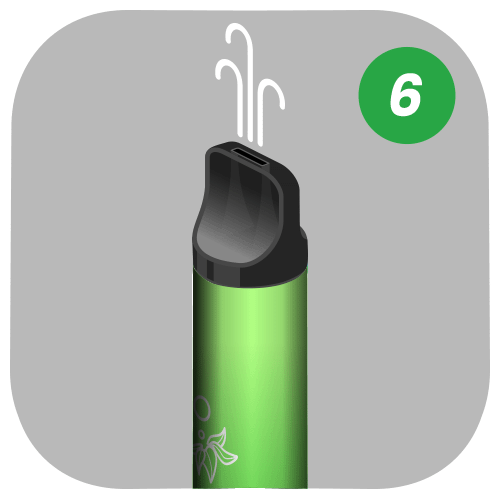 Inhale To Vape
Start vaping with your Elfa Pro kit by inhaling on the mouthpiece, when you do, the kit will create a small amount of vapour that feels like a cigarette.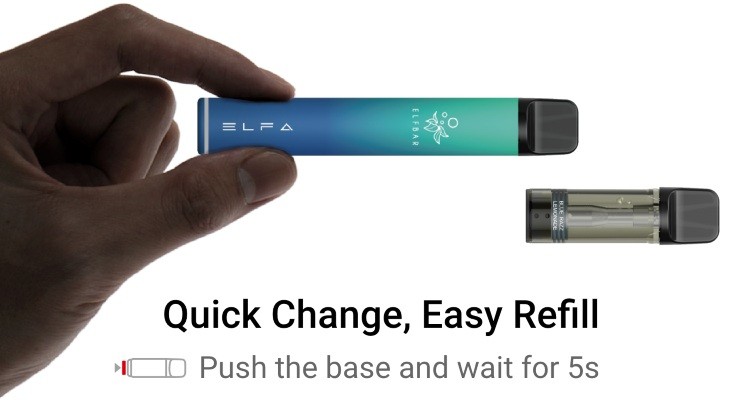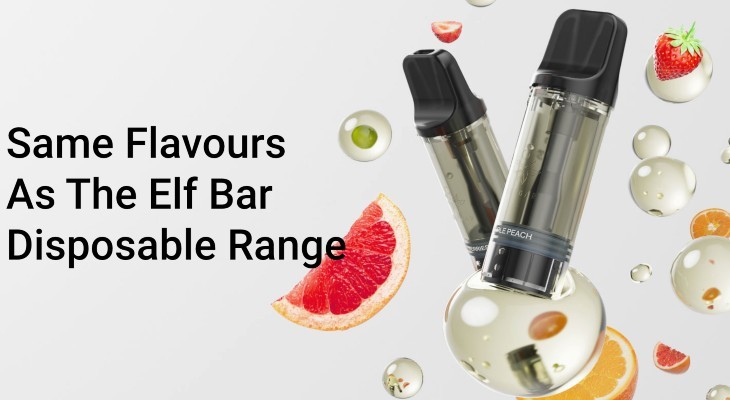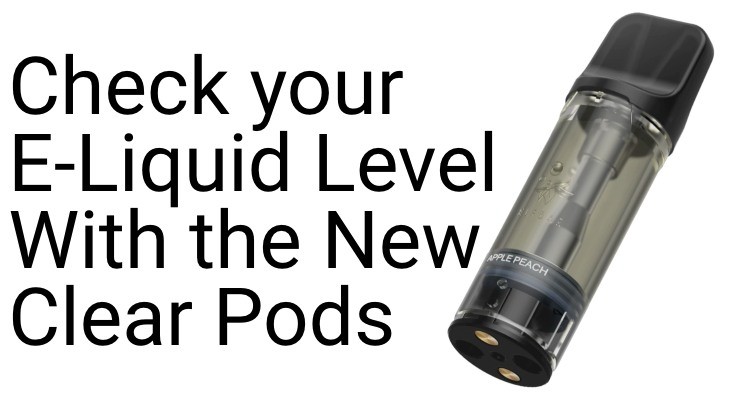 Share
View full details